Our commercial painting services are provided by skilled and experienced painters.
If you're looking for ways to improve the appearance of your commercial building, you may want to think about adding a fresh coat of paint to the walls. Interior commercial painting can transform the way the space looks and feels, while repainting the exterior of a commercial structure will help boost the curb appeal and make the building look more inviting. As a commercial building owner or manager, you probably don't have a lot of time to devote to renovation projects, which is why our team at Prep-Rite Painting offers commercial painting services. We'll take the job off your hands, so you can reap the benefits without having to lift a brush.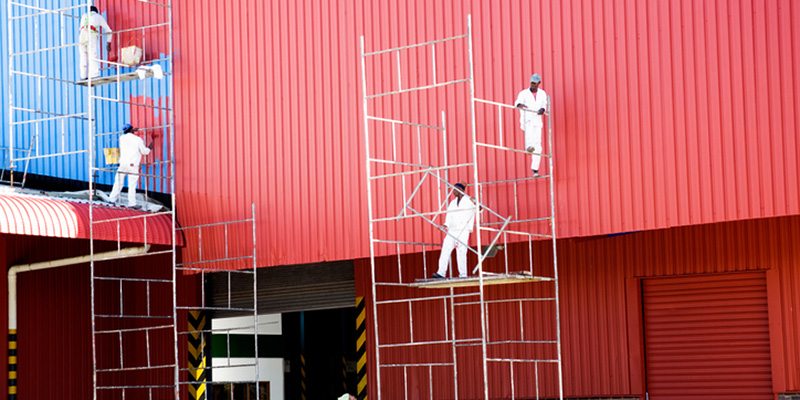 Our commercial painting services are provided by skilled and experienced painters. We can change the interior colors of the walls or we can simply perform touch-up jobs to fix small dings and dents in the paint. The colors you choose for your office can actually impact the way people feel when they're in the space, so you may want to consider adding colors that can help boost productivity and improve the overall atmosphere for your employees and clients.
We also provide commercial painting services for managers and owners of apartment buildings and other facilities designed for residential use. Many tenants don't take as good of care of the living space as you'd like them to, leaving behind dirty, damaged, or dinged-up walls. With our services, your apartment building or individual unit will look as good as new once again. Contact us today to find out more about the commercial painting services we offer in the Apex, North Carolina area.
---
At Prep-Rite Painting, we offer commercial painting services in Apex, Cary, Holly Springs, Fuquay Varina, Chapel Hill, and Raleigh North Carolina.