Our commercial painting services help make life a little easier for property managers in the Raleigh area.
Here at Prep-Rite Painting, we have built a reputation for excellence in residential painting, but we want you to know that we also do commercial painting. One area that we have had great success with is working with HOA boards and property managers to keep apartment buildings, office buildings, retail stores, and other commercial properties looking their best.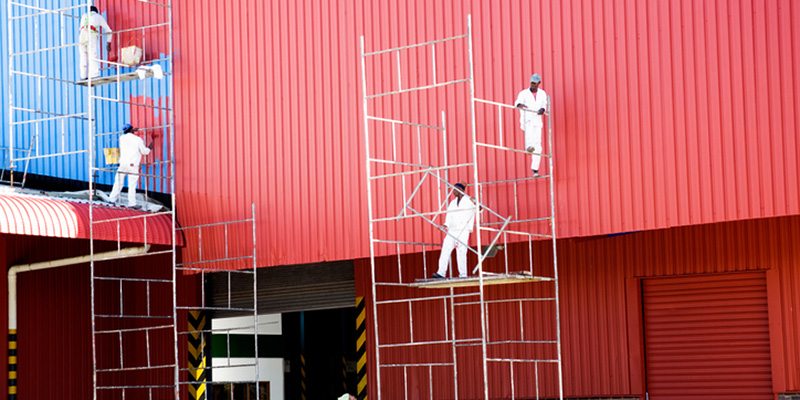 We are equipped to handle any commercial painting project, including painting between tenants to accommodate the color preferences of the new tenant or restore a property after the wear and tear of the previous one. Because our prep work is so detailed, you won't have to worry that those dings, scratches, dirt and grime won't be properly addressed. We recognize that keeping vacancy low is important, so we take care with our commercial painting services to give you the reputation of having great-looking units. We also know turnaround times need to be quick, so we do everything in our power to get your unit ready for occupancy as soon as possible. We are dedicated to making your property management job a bit easier.
Rely on Prep-Rite Painting to be your commercial painter
We also understand that as a property manager, you may need to address the exterior of commercial buildings. We handle exterior commercial painting jobs, as well, using top-of-the-line products that hold up well to weather conditions in Raleigh, North Carolina.
We promise to do our very best on your commercial painting project, as we know it isn't just our reputation on the line—it's yours too! Call us today to learn more about our services that will help keep the properties you are tasked with maintaining in the best possible condition.
---
At Prep-Rite Painting, we offer commercial painting services in Apex, Cary, Holly Springs, Fuquay Varina, Chapel Hill, and Raleigh North Carolina.